Safety + Health is the track for everyone! Whether you work with electricity or gas, in the field or in the office, safety and health are of paramount importance to our industry. Our topics and presenters offer something for everyone.
Meet the Safety + Health Program Development Team. For questions or more information on this track, please contact Beverly Woolf at 971.303.2294.
Learn more about the Operations Conference.
Tuesday, April 20, 2021
10:45 AM – 12:00 PM
Mental Health and Well-Being in Light of New Stressors
Speakers: Ashley Kaiser, Integrated System Analysis Distribution System Planning – Engineer 2, Southern California Edison
David Leslie, Vice President of the Power Delivery Engineering Division, POWER Engineers, Inc.
Jane L. Snowden Galvin, Senior Vice President of Client Services, The Holman Group
There will be three different presentations followed by a Q&A.  The first presentation is from a mental health professional. They will give their perspective and how to best manage your health.  The second presentation will be a personal story of the speaker's own mental health story, struggles, and what this speaker has found helpful over the years. In hopes to bring awareness to how common mental illness really is, help open the conversation about mental health and break down the stigma. Finally, you will hear how a company's executive is trying to connect and manage their employees' emotional state through COVID.
2:15 PM – 3:30 PM
Incorporating 3D Simulation into Operational and Safety Practices
Speakers: Bernhard Spalteholz, Specialist Engineer, Human Factors Engineering and Work Methods, BC Hydro
Brian Doubinin, CEO, 3DInternet
Simulation and virtual reality (VR) technology has started to make waves in the way companies operate. In this session, we'll demonstrate and discuss how utilities can use this visualization technology in training, safe work procedures, accident investigation, work planning, and applying Safety by Design concepts during project design collaboration and communication.
Wednesday, April 21, 2021
10:45 AM – 12:00 PM
When No One Is Looking
Moderator: Jon Huddleston, Vice President, Engineering & Operations, NW Natural
Speaker: Elizabeth Peters, Manager – Safety Management System, San Diego Gas & Electric Company
Panelists: Anthony Camel, General Foreman/Field Supervisor, Portland General Electric
Jacob Heimaster, Construction Manager, San Diego Gas & Electric Company
Marc Hendon, Risk Manager of Corporate Safety, Los Angeles Department of Water & Power
Robert Dubon, PCM Safety & Training Manager, Los Angeles Department of Water & Power
Many different factors go into creating a strong safety culture.  We'll hear from a panel composed of utility representatives spanning a broad range of responsibilities within their organization on what aspects influence their safety culture now and as we look toward the "next normal".  We'll also have a presentation on how the implementation of Safety Management Systems can influence the broader attitudes toward safety.
This session is sponsored by: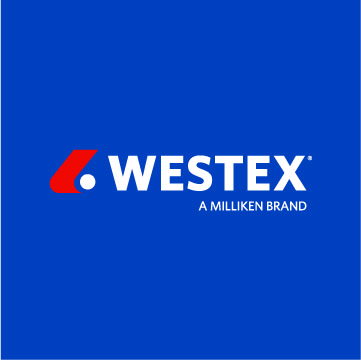 2:45 PM – 4:00 PM
Clearing the Air
Speakers: Dr. Jeff Siegel, Professor, University of Toronto
Dr. Siegel, a renowned expert on indoor air quality, will educate us on how airborne viruses are transmitted and the associated risks within our commercial spaces. He will also provide us with certain tips on what our companies should be doing to keep us safe related to COVID-19. In addition, Dr. Siegel will be introduced by Kristin Hamon, Industrial Hygienist, from San Diego Gas & Electric who will provide a glimpse into specific actions they have already implemented to help improve the air quality within their facilities.